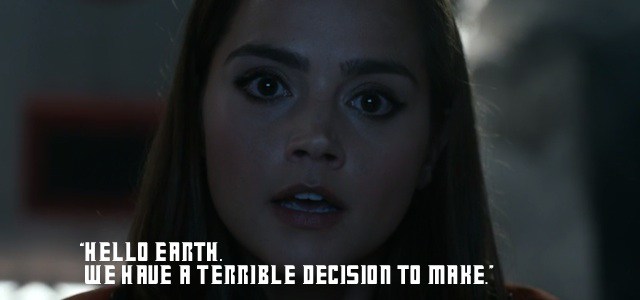 In Episode 24: In The Spirit Of Athenian Democracy, the boys do their best to answer listener questions about Gallifrey's history, culture (and wildlife), pair a Doctor Who story with their favorite alcoholic beverage, go into Deadly Assassin* mode for a heated discussion of the 2014 Twelfth Doctor story Kill the Moon, and conclude the two-part Regeneration Death Zone with a look at the Sixth Doctor's other last adventure, the 2015 Big Finish audio anthology The Last Adventure.
*And be sure to let us know who you think won the Deadly Assassin round! Did Kelvin successfully kill Kill The Moon? Or did Joshua deflect enough of Kelvin's wrath to save the baby space dragon thing?  You decide!
Show Notes and Other Tidbits
– Is Pat crazy or does this short Samuel Beckett piece remind you of Doctor Who?
– You can watch anime Third Doctor here.
Podcast: Play in new window | Download
Subscribe: Apple Podcasts | RSS