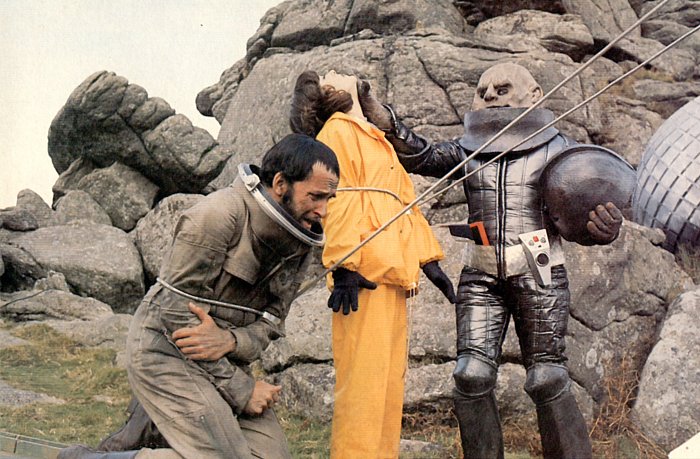 In this unusually profanity-heavy Episode 56: Cheap, Weird and Brutal, the guys discuss The Sontaran Experiment, the history of violence in Doctor Who, and the first two episodes of the Big Finish 8th Doctor Time War box set. And presented here for the very first time anywhere, exclusive excerpts from David Mamet's unproduced Ninth Doctor script Glengarry Davros! Listen to the &#%!@?! thing, why don't you!
SHOW NOTES:
– Nicholas Pegg's final NSFW Doctor Who Magazine article is here.
– Watch the Doctor bust caps here.
Podcast: Play in new window | Download
Subscribe: Apple Podcasts | RSS