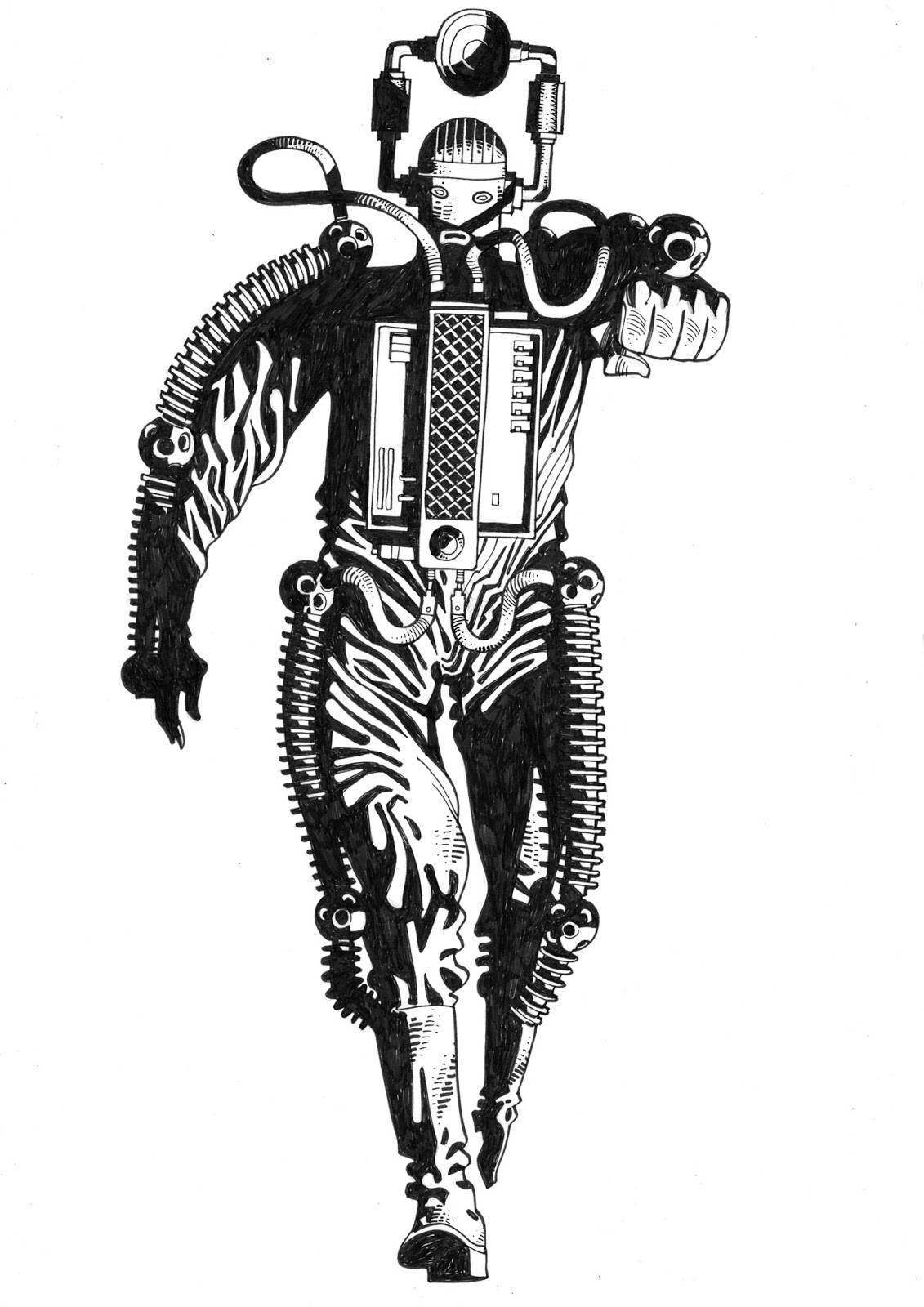 In our special all-cyber Episode 53: South Pole Base of International Stereotypes, your hosts Kelvin, Pat, and Scott Glancy Joshua Scrimshaw are joined by special guest Matt Kessen to bring everyone up to speed in anticipation of Peter Capaldi's final episode. They cover Big Finish's cyber-origin story Spare Parts and the first cyber-appearance (and final William Hartnell TV story) The Tenth Planet, and Matt sums up the totally logical and not at all cosmologically indecent history of the Cybermen in a special episode of "Reverend Matt's Monster Science"!
SHOW NOTES:
– Hey, here's a Bill Sienkiewicz sketch of Peter Capaldi!
– One of Pat's many inaccuracies in this episode was to misidentify Mick McMahon's wonderful DWM Cyberman art as that of Kelly Jones. Apologies to Mr. McMahon!
Podcast: Play in new window | Download
Subscribe: Apple Podcasts | RSS