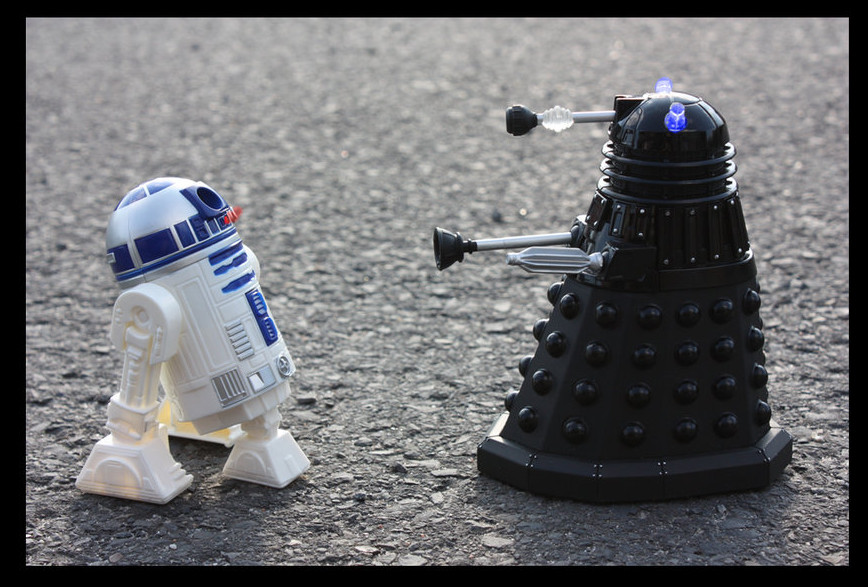 In Episode 21: Super Tall Angry R2D2, the guys celebrate their one-year anniversary with a cavalcade of special guests and a live audience of hardcore nerds!
Pour yourself a festive drink, sit back and listen as the guys discuss Kelvin's strange case of rage-induced amnesia, read a collection of improbable Doctor Who fan letters, ambush a first-time Doctor Who viewer with the 1979 Fourth Doctor adventure Destiny Of The Daleks, reveal the exact number of tears they've shed while watching Doctor Who, and last but not least, play a game of Deadly Assassin to see who can successfully attack or defend a randomly chosen Doctor Who story!
This podcast was recorded September 22nd at the Bryant Lake Bowl Theater in Minneapolis, Minnesota and features special guests Shanan Custer, Ed Huyck, Pablo Jones, Ariel Leaf, Michael McDunnah (The Unaffiliated Critic), and Clarence Wethern!  Sound by Tony Karna!
Podcast: Play in new window | Download
Subscribe: Apple Podcasts | RSS